 Holocaust
Memorial Education Center
Shimon and Sara Birnbaum Jewish Community Center

Survivor Profile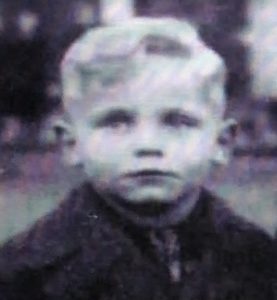 PRE-WAR NAME:
PLACE OF BIRTH:
DATE OF BIRTH:
LOCATION(s) BEFORE THE WAR:
LOCATION(s) DURING THE WAR:

ST. ETIENNE, FRANCE; FARM, CENTRAL FRANCE
STATUS:

CHILD SURVIVOR, HIDDEN CHILD
RELATED PERSON(S):

JUDITH SCHANZER - Spouse,

HENRY SCHANZER Brother-Twin ,

BRUNO SCHANZER - Father (Deceased),

BELLA SCHANZER - Mother (Deceased)
BIOGRAPHY BY BERNARD AND HENRY SCHANZER,TWIN BROTHERS

Bernard and Henry Schanzer, twin sons of Bruno and Bella Schanzer, were born on March 13, 1935 in Liege, Belgium. When the Germans invaded Belgium in May of 1940 the Schanzer family went to France and settled in St. Etienne. In August of 1942, Bruno Schanzer was arrested by the French police and was deported to Auschwitz, where he was killed (date unknown). Bella Schanzer managed to escape from being arrested and from many subsequent harrowing situations. Henry and Bernard were separated from their mother and hidden in various places.

Initially, in August of 1942, in anticipation of the deteriorating situation, Bruno hired a non-Jewish farmer to take care of Bernard and Henry. Following Bruno's arrest, the farmer (for greed or fear?) handed Bernard and Henry over to the police. The police questioned Bernard and Henry as to the whereabouts of their mother, who had escaped. The police then put Bernard and Henry in a catholic orphanage for keeping until they located their mother (Bella), so they could deport the whole family at once. However, Bernard & Henry were rescued from the catholic orphanage and place on a farm, where they became very sick.

In the spring of 1943, Bella secured the help of a French woman (Mme. Bohomme) who obtained false papers for Bella and who also personally undertook the care of the twins' older sister Anna. Mme Bonhomme also located Bernard and Henry and placed them with her mother (Mme D'Orel) on a farm in Central France. Mme D'Orel passed off Bernard and Henry as the children of a relative, and she developed a very warm relationship with them.

After the war, Bella Schanzer picked up the pieces of the Schanzer family. In 1946 she emigrated from France to the United States with her three children and a nephew, Jack Shapiro, whose parents were killed in Auschwitz. Bella made a new life for herself and her children and due to her struggles and insistence, Anna became a school teacher, Bernard a physician (neurologist, who is still practicing,) and Henry an engineer and lawyer who is also still practicing.

Bernard practices medicine in Elizabeth, New Jersey. He shares six children (all married) with his wife Judy.
Henry practices law (primarily patent law) in Edison, New Jersey. He has four children (all married) with his wife Sheila.

Editor's Note:

Refer to Related Textual Material for 2015  Shoah Presentation and Related Media for Schanzer Historic photographs

SURVIVOR INTERVIEW:

Refer to 2015 Shoah Presentation in Related Textual Materials Below

related textual material:

BERNARD SCHANZER SHOAH PRESENTATION 2015

Sources and Credits:

Credits:

The SSBJCC Holocaust Memorial and Education Center  gratefully acknowledges the donation of the biographical texts and historic and family photographs and the  "Shoah Presentation 2015"  by Bernard and Henry Schanzer and family.
RELATED MEDIA