 Holocaust
Memorial Education Center
Shimon and Sara Birnbaum Jewish Community Center

Survivor Profile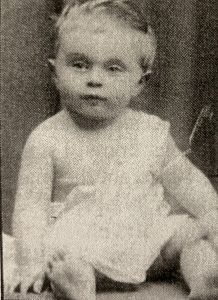 PRE-WAR NAME:
PLACE OF BIRTH:

NUREMBERG (NUERNBERG), GERMANY
DATE OF BIRTH:
LOCATION(s) BEFORE THE WAR:

NUREMBERG (NUERNBERG), GERMANY; MUNICH, GERMANY; LONDON, UK
LOCATION(s) DURING THE WAR:

FLUSHING, QUEENS, NEW YORK
STATUS:
RELATED PERSON(S):

PHILLIP BERGMANN - Father (Deceased),

SOPHIE BERGMANN - Mother (Deceased),

JOHANNA BERGMANN-SISTER (Deceased),

LUDWIG BERGMANN-BROTHER (Deceased),

HELEN IGLAUER - Spouse (Deceased),

ANN BERGMANN BURGER - Daughter,

JUDITH BERGMANN HOCHBERG - Daughter,

GABRIELLE WALBORSKY

- Granddaughter,

SIMONE BURGER ROBIN - Granddaughter,

ALEXANDRA OPPENHEIM - Granddaughter,

BENJAMIN HOCHBERG - Grandson,

MIRIAM AZER - Granddaughter
extended BIOGRAPHY adapted by nancy gorrell 

Extended Biography adapted by Nancy Gorrell from Carl Bergman, The Story of My Life" (1988)

Introduction

My life story? – – Who wants to know? . . .When my daughter Judy explained to me how little they know about my past, my experiences in Europe, my family, my ancestors, and how even less my grandchildren and their children would ever know, I started to give the whole matter some thoughts. And once I brought the matter up in conversation with my daughter Ann, she also fully agreed. – I am sitting here today, July 13 of 1988 (A.D.) on the terrace of my summer residence on Roaring Brook Lake in Putnam County typing the first page of the story of my life.

Chapter Early Days

Carl Bergman (Karl Bergmann) was born on June 2, 1906 at home in the master bedroom of his parent's apartment at Bleichstrasse 23 in Nuremberg  (Nuernberg) Germany. Attending was a midwife. His mother's doctor came afterwards and asked his mother why she was crying. She answered, "tears of joy." Carl was a healthy baby, "so I was told." Carl recalls his "early years" were spent in a "rather ordinary civilized way, typical of an average, upper middle-class German-Jewish reformed family living in a large industrial city of South Germany (Bavaria).  Carl's parents were Philipp Bergmann, born January 11, 1866 in Schweinfurt, a smaller industrial city on the river Main in the province of lower Franconia. Carl's mother, Sophie Bergmann, nee Lehmann was born February 24, 1875 in Fuerth, near Nuremberg. Fuerth was then a city of 60,000, more like a suburb of Nuremberg, "with a large Jewish population." Carl states, "My parents got married on August 2, 1900 in the Hotel Goldener Adler in Nuremberg, and the first child, my sister Johanna, was born on May 10, 1901, exactly nine months later." 

 

Carl's father was a hop dealer as were his two brothers, Nathan and Michael as was his father and his grandfather as well. Nuremberg was a community of 8,000 Jews. Half the Jews were hop dealers and the others were doctors, lawyers and toy dealers. "Nuremberg in those days was the world center of the hop trade being in the center of hop growing sections." They bought the hops from hop farmers, dried them and prepared them in their "Darren" ovens for preservation and them repacked them and sold them to breweries around the world. 

 

Carl writes "he never knew his grandfather – whom he never knew, as he never knew any of his grandparents." They originally came from the village of Gochsheim near Schweinfurt where the Bergmann family "probably lived for the previous several hundred years, and in a ghetto, ever since the Jews were driven out of cities during the progroms of the Middle Ages. Carl says the Bergmann's moved to Schweinfurt in 1860 where his father was born. 

 

 Carl's father was not "much of a businessman but he made enough money that we could live comfortably without extravagance." He says of his family life, "Ours was a fairly normal and reasonably happy family." Carl's father had other interests besides business – opera, music, a singing group, and "was not much of a family man." Carl's mother, Sophie, was in many ways "the opposite of my father, kind, considered devoted to her family, relatives and friends. We children really loved her whereas our father was more a person of respect." Carl describes her "as our confidante and we would discuss everything with her and she would listen." Carl's mother's father was a medical doctor, "rather unusual for a Jewish man in those days."  Carl describes the "Lehmann family was one step ahead of the Bergmann family in their social standing and human qualities." 

 

Carl describes his first years of life as rather "uneventful, pleasant and normal." He had a sister, Johanna, five years older, "a pretty girl with a pleasant personality and very popular among the girls and later boys, and everyone liked her. She loved singing and art. Most Jewish girls left high school after the tenth grade and were sent to a "pensionat" or finishing school to prepare for marriage. Johanna continued another three years of schooling at the "gymnasium" to study art. Carl also had a brother, Ludwig, two and a half years older. "He had a typical Lehmann face while I was more of a Bergmann." Ludwig was more "quiet, refined and a thinker." He had a great love of music and eventually became an accomplished pianist. Carl describes himself as "the more practical one."

 

Carl started school when he was six years old entering the elementary or "Volksschule." It was expected that Carl would leave after the fourth year and start the "gymnasium" (high school) and then go onto the University. His parents expected "he would become a doctor." Carl's favorite subjects were mathematics and geography. "He was a good pupil and easily the best in his class." He entered the gymnasium at nine years old by passing a special exam. "His parents were very proud." It was difficult for him to skip ahead and be the smallest and the youngest in his class but Carl did it. As a result, "I was 

not quite 15 years old when I left school, very much too early. At times I was rather unhappy and suffered unconsciously. But eventually got over it, I believe."  

After school, Carl went first to the Dresdner Bank to "apprentice" for two or three years at one of the leading banks in Germany, "and now and again and after that I entered the hop business."

 

Carl says of the war years, "I will never forget the summer of 1914." He was eight years old vacationing in the Bavarian Alps in August "when the war broke out. All the vacationers rushed home, we had to change trains in Munich, and all the soldiers were rushed to the front…Munich was all confusion…It really stuck in my mind. The war years, 1914-1918 were gruesome, although our immediate family was not involved. Ludwig and I were too young to join the army and my father was too old. All food was rationed and even rationed food was scarce." 

 

At age 15 (1921) Carl joined the family business with his two "old" uncles, Nathan and Michael and father. "I was the only young one in the firm and tried to modernize it with some success." In the beginning one of the uncles took Carl on trips introducing him to business partners. Soon he was going himself, going all over Germany. About this time, the business bought an old Adler cabriolet and hired a chauffeur. When Carl was 20, he learned to drive the car himself, got his license, and began "chauffeuring" others from the firm.

 

Carl concludes "The Early Days" describing the religious and social structure of Nuremberg. "There were two congregations in our city, the "Main" Synagogue which was between conservative and reform, which was by far the larger one and socially way up, and the much smaller orthodox one, socially way down." Carl says, "As it happened, my family were never observant Jews and never went to synagogue except for Barmitzahs, but we were quite friendly with the family of our chief Rabbi Dr. Freudenthal, and I was invited to their seder several times." Carl says, "Not that we ever denied our Jewishness, we just weren't brought up that way."

Editor's Note: At this point in his memoir, Carl concludes "The Early Days" to give family background. 

 

The Bergmanns

The Bergmann family originated in the small village of Gochsheim. My father had two brothers, Nathan and Michael and four sisters. Both brothers had unhappy "arranged" marriages common in those days. Nathan's wife was a Spear. Aunt Minna and a brother of hers, Uncle Willie, married a sister of my father's, Aunt Hedwig. The Spears were important toy manufacturers. They had two daughters – Else Schuhmann and Lene who married at the time of Hitler. "She ended in Theresiendstadt. 

The Lehmanns

My mother too had seven brothers and sisters. "There was a closer relationship with members of the Lehmann family, especially the ones in Nuremberg." The oldest was Aunt Clothilde, who was married to Mr. Rosenfeld in London, also of German Jewish background. He was very big the in the china business. Aunt Clothilde's brother, Leopold, became head of the New York branch of the china business. "He [Leopold] was one of the people who gave me his affidavit, making it possible for me and my family to come here as immigrants." Other sisters of Carl's mother are: Aunt Emma Guttmann, Aunt Minna Kaufman and Aunt Elise Rosenthal. Carl describes the sad end of the Rosenfeld's who headed a china factory near Carlsbad Czechoslovakia, formerly Austria. "That part of the family had a very sad ending and didn't have to since they had a lot of connections abroad. . .Aunt Elise ended up in Theresienstadt and daughters were shipped away and never heard from again." 

 

The Nineteen Twenties

In 1922 Johanna, Carl's sister, got engaged to Martin Ullman, from a large, well-known Nuremberg family. "When they got married three months, it was worth so much less." Nevertheless, Martin was a good man and it was a "happy marriage." Carl spent the 1920s first at the Dresdner Bank, and then in the hop business. In 1926 his parents sent him to London to improve his English where his mother's much older sisters lived. Carl worked in London as a volunteer at Max Ullman's bank where he was a partner. Carl recalls, "Those six months were a great experience for me. It was my first real trip abroad. There were my English relatives on my mothers' side, and I became fluent in English."  

 

As a young man in Nuremberg in the 1920's, Carl became successful in business, had many friends, and enjoyed going out on Sundays to concerts, plays, lectures and excursions. Through a friend, Max Rosenthal, Carl met his future wife, Helen Iglauer. He knew her first, when she was only six and he was eight, and then much later in his twenties when Helen "had grown into a very attractive and charming young girl." "In those days I saw more and more of Helen." They went out to the theater, concerts, played bridge together and "started a good friendship which turned out to be a lasting one." Helen had lost her mother when she was 16 "which was quite a shock." Carl describes them as the "best of friends" and everyone loved her." She had finished school and worked in her father's business.

Carl concludes "The Nineteen Twenties" with the following reflection:

There was always an amount of anti-Semitism in Germany as there is everywhere but Nuremberg was tops. We had Julius Streicher who issued a weekly "Der Stuermer, the worst and ugliest paper against the Jews, years before Hitler came into power. Accordingly, Nuremberg became under Hitler the "Stadt der Reichs-Partei-Tage." and still later the city where the Nazi bigshots were tried and Streicher among them, condemned to die."  

 

The Nazis are Coming, The Nazis are Coming

In the Chapter, "The Nazis are Coming," Carl describes the state of Germany in early 1933. Germany suffered from depression. Business was bad, everyone was unemployed and Hitler was agitating against Jews and other "enemies" of the people. "The anti-Jewish actions started gradually." Carl was preparing for his trip to America to sell hops. Prohibition had been lifted and as Carl put it, "three old men decided that [he] Carl must go to America to sell hops." Carl went and was "very glad" that he did. He was interested in establishing for the firm an export business abroad, and retrospectively, he was especially pleased to "get acquainted with my future country." 

 

Carl was a guest in New York at his mother's relatives. They promised him an affidavit if he needed one later for immigration, "and they kept their word, Aunt Alice, Beatrice, and my cousin, Julius Rosenfeld, God bless their souls." Carl testifies to 300 breweries, old ones re-opened and new ones large and small. He bought a used car and drove all around the eastern states and as far as Michigan and Ohio. Through a friend in the America, Carl had the foresight to leave $3,000 in an American savings bank before he returned to Germany. 

 

Once back in Nuremberg, Carl learned that his brother, Ludwig had been fired from the Koenigsberg Opera where he was a celebrated pianist because he was a Jew. Ludwig fled to Paris with hundreds of other young Jewish professionals.  He had no money and the French would not allow foreigners to take jobs. He lived in rented rooms with French families. Carl visited him in the Mont-Parnasse area where all he heard much German spoken. Ludwig managed with help from his family. 

 

By 1934, the anti-Semitism was so bad in Nuremberg, "the three Bergmanns, Nathan, Michael and Carl's father decided to move to Munich, relocating the business with them. Jews were no longer welcomed in cafes and restaurants in Nuremberg. Carl recalls that "for the first time we had a modern apartment and an electric refrigerator." Munich had no restrictions for Jews at the time. Carl says, "I personally did not worry about the dying business, because at that time I was convinced that sooner or later I would leave for America. "In the summer of 1936 I asked Helen to get married." It didn't take Helen long to consent and they planned a wedding in December.

 

Carl says he was grateful for the family and business move to Munich. "It did not change anything in the end, but we had a pleasant four years, especially after my marriage to Helen. Most of all, my parents had the last few years of their lives spent pleasantly, while Nuremberg became a nightmare."

 

The family rented an apartment in a brand-new building located between two large and beautiful parks. In November of that year, Carl's mother became ill. Her diagnosis was cancer of the liver and "she was gone in three weeks. We were all very sad but glad she did not have to suffer much. She died on December 11, 1936." Carl and Helen's wedding was set for December 17, the religious service for December 21st. Carl says, "There was no sense in postponing the wedding. The ceremony was very small under the circumstances." Carl and Helen's wedding took place in a small room of the Jewish congregation office of Nuremberg, "the main synagogue was already destroyed by the Nazis." 

 

Carl's father was "rather lost" after the death of his mother, and he and Helen tried to look after him. "One bright spot before he died was the arrival of his first and only grandchild, Ann, such a sweet baby, born on March 19, 1938.

(Refer to Survivor Registry for Anne Dorothy Burger Note that Carl spells "Ann" without the letter "e" while his daughter Registered her name, Anne spelled with an "e").

 

Carl's father died on June 21, 1938, just eighteen months after his mother. Carl reflects upon his parents:

 

Looking back to what happened afterwards to so many of their contemporaries, I am very happy that they were spared all that misery and found peace still in their homeland. 

 

Carl says in his memoir, "And now for me a new life began. Helen and I were finally on our own and started out together convinced that sooner or later we would go to the U.S.A." They spent their wedding night in Stuttgart at the luxury Hotel Graf Zeppelin. Eighteen months later when they had their appointment with the American Consul in Stuttgart, they could no longer stay there. Back in their "very nice little apartment in Munich, we lived a very happy life." After a while, "Helen and I decided to have our first child while still in Germany. It was Helen's idea to her baby in the comfort of Munich, rather than in an uncertain future in America." On March 18, 1938, Helen, "overdue," had an appointment with Dr. Wachtel. Ann Dorothy was born in a small Jewish hospital, the only one they could go to, in Munich. Helen had delivered a healthy baby. Dr. Watchel emigrated to America the next day.

 

In the meantime, Carl had received his three affidavits. He had applied for visas with the American consulate in Stuttgart. Unfortunately, the demand for visas was "immense" at the time due to the "Anschluss" since Hitler had invaded Austria and so many Austrian Jews were applying for visas. "Many had to wait a year or longer and thousands never made it." Carl testifies to a very strict quota system varying by country. On the day before their appointment, Carl and Helen drove to Stuttgart with newborn Ann, three months old and lots of bottles of milk. They arrived in Stuttgart at midnight.  After having to bribe the "infamous" receptionist, Mr. Fuchs, they got their visas. 

 

They arrived back in Munich in early evening but Helen insisted that Carl "had to leave Germany the same day fearing something might happen to me at the last minute." Carl took the last train leaving Munich in the direction of France. He arrived the next morning in Strasbourg, France. Then he went to Paris, stayed with Ludwig for a few weeks and then on to London and his sister, Johanna. "Helen and Ann left for London in July, by plane, at the very beginning of commercial air travel in Europe."  Carl, Helen and baby Ann were reunited at the airport in Croydon, south of London. "And what a reunion it was! Out of Germany, away from that devil Hitler, our little family reunited and looking forward to a new life."

 

Amerika, Amerika…

In his chapter "Amerika, Amerika," Carl testifies his boat landed, after passing the Statue of Liberty at New York harbor on August 13, 1938. His "affidavit-giver, cousin Julius Rosenfeld" met him at a pier in Hoboken, NJ. He lived on Central Park West on the corner of 72ndstreet. He did not have a job for Carl. The Lehmanns, Aunt Alice with her husband Jesse Rosenfeld did not live far away. Carl settled in at hotel at 365 West Ave. at the time, "very pleasant." Helen and Ann arrived early September and they all stayed for three nights together in a hotel, and then Carl took Helen by subway on her "first outing" to Flushing where "I had rented an apartment, our first apartment. And the second one was Kew Gardens, where I still live, after 48 years, a real record for New York." The Flushing apartment was 142-02 Franklin Ave., not a bad building, elevator, nice quiet street, tree lined, three bedrooms. "The rent was $40 a month, not too bad, and I had my $4000, anyway…It did not take us long to feel at home in our new country." 

 

Carl began searching for business connections. It was difficult due to the Depression but he knew America, spoke English and was persistent. Finally, through connections from Germany, he was introduced to Bill Mayer, another newly arrived immigrant, who was starting a small import business of kitchenware. Carl started working with Bill on commission as a salesman with customers in Brooklyn and the Bronx of eastern-European Jewish descendant and later on expanding sales to out of town trips to NJ, PA and Washington, DC. Eventually, as the line got bigger, Carl and Bill added gift shows and chromium kitchen tools and kitchen gadgets. 

 

In December, 1941 when the United States entered the war, "Bill was called into the Army. This left me rather alone, I took over." At first business was difficult because supplies were unavailable. But Carl with foresight stopped selling merchandise on the road to customers, and instead went to Merchandise Marts to buy kitchen tools and then market them to department stores. "Orders came in handsomely and business grew considerably." Carl testifies that when Bill returned from the war four years later, "he found a flourishing business, about ten times the size when he had left it." Bill offered Carl a partnership in the company. Bill's brother joined them and their specialty, Kitchen Gadgets, moved to larger quarters at West 27th Street, NY. In 1969, Carl had been with the firm for 30 years. "I had lost Helen the year before, I was 62, going on 63 years old, and I was getting a bit tired of the whole thing. I somehow felt that, whatever years were left for me, I could spend with less aggravation…and have more time for my private life, my family, my friends, reading, taking some courses, travel and so on." And so, I retired.

 

Flushing, Kew Gardens, Roaring Brook Lane

In the Chapter "Flushing, Kew Gardens, Roaring Brook Lane," Carl includes discussion of their immigration to America, their war years in America, and post-war American life for himself, his family and extended relations. Carl credits "this devil Hitler." Because of him "I was forced to leave and came to this country of beauty, liberty and opportunity." He recalls with great remorse "our first visitor from abroad, my cousin Olga," who was in America getting affidavits for herself and her husband. "It was not a happy visit." She went back to Germany without affidavits, arriving in Hamburg on Crytal-nacht, November, 10 1938. Both she and her husband took a sad ending like so many thousands of others…many of my relatives and friends had bad experiences." Carl's brother, Ludwig in Paris, was sent with all the others to a camp in the country and had two choices: either stay at this camp (and being eventually sent to a German concentration camp) or joining the French Foreign Legion. Ludwig joined the Foreign Legion and was sent to Morocco "where he had rough experiences" but thanks to his personality and artistry as a pianist escaped the worst." He met a ballet dancer who liked his piano playing and was instrumental in saving him. "He got passage on the last boat to make it to New York, arriving three days after the U.S.A. had declared war." Carl and Helen met Ludwig at the pier in Staten Island. "He came with nothing but the clothes he wore…we took him home…he soon recovered" and became an accompanist for a famous soprano at the time, Dorothy Maynor.

As the war years went by, Carl and Helen decided to have a second child. Judy was born on May 2, 1944. "That was a very happy event, everything went quite easily and Judy was a sweet and well-behaved baby." 

 

Ann was six years old by then and a "lively child." Carl and Helen sent her to Camp Tapawingo in the Poconos which she loved. In 1944 Helen and Carl finally got their citizenship as well as their daughter Ann who was born in Munich "which was a very festive affair at the Court House in Brooklyn that we celebrated afterwards."

Post War Notes and Later Life:

Carl and Helen spent much time in their "Roaring Brook Lake" home community with family and friends. They also travelled and vacationed extensively in the post-war years – Switzerland, summer and winter; Italy, Merano, Lugano, Venice; Mexico; Guatemala; Scandinavia; Stockholm; Madrid; Egypt; Eilat, Israel; New Delhi; Tokyo, to name a few. 

Sadly, Helen became critically ill after their last trip in the spring of 1968. She was looking forward to their daughter, Judy's wedding, and "attended the wedding, but was in poor shape, and could not join us for dinner, and she passed away peacefully on October 5, just five weeks after the wedding." Carl concludes: "The attendance at the funeral was tremendous, a sign of how well she was liked by everybody."

Carl concludes "The Story of My Life," at the age of 82, "going on to 83." He reflects: "My doctors keep telling me that I am in good shape, whatever that means at my age. And whatever the future has in store for me, I am ready. And that is the story of my life."

 

Editor's Note:

Refer to _________ to read Carl's, "The Late Years."

Sources and Credits:

Credits:

Carl Bergman, "The Story of My Life" ( unpublished document, October, 1988)

Extended Biography Adapted by Nancy Gorrell from Carl Bergman's "The Story of My Life" (November, 2023).

 

The SSBJCC Holocaust Memorial and Education Center gratefully acknowledges the donation of "The Story of My Life" donated by Gabrielle Walborsky, granddaughter and the historic and family photographs therein.  
RELATED MEDIA