 Holocaust
Memorial Education Center
Shimon and Sara Birnbaum Jewish Community Center

Survivor Profile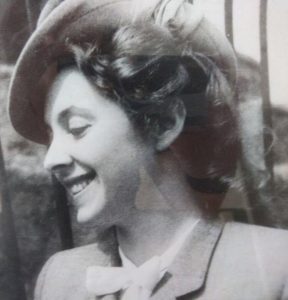 PRE-WAR NAME:
PLACE OF BIRTH:
DATE OF BIRTH:
LOCATION(s) BEFORE THE WAR:
LOCATION(s) DURING THE WAR:
STATUS:
RELATED PERSON(S):

PATRICIA VICTORIA MARKOWICZ - Daughter,

LAURA INES PELLEGRINI - Granddaughter
brief BIOGRAPHY BY NANCY GORRELL

According to Jadwiga's granddaughter, Laura Pelligrini, "There is very little we actually know. My grandmother wouldn't talk about it." We do know that she spent considerable time in the Warsaw ghetto. The information we do know about Jadwiga, Laura found in Janina Bauman's nonfiction book, Winter in the Morning: A Young Girl's Life in the Warsaw Ghetto and Beyond. Jadwiga married Stefan Fryszman, emigrated from Poland to Argentina, but we don't know when. She had one daughter, Patricia Victoria who resides in Argentina, and a granddaughter, Laura who resides in Branchburg, New Jersey. Jadwiga died in Argentina in 1980.

Sources and Credits:

Credits:

Biographical information and family photographs provided by Laura Pelligrini.
RELATED MEDIA