 Holocaust
Memorial Education Center
Shimon and Sara Birnbaum Jewish Community Center

Survivor Profile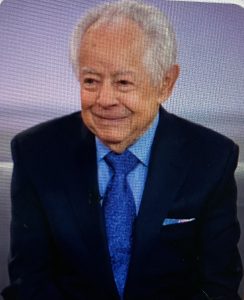 PRE-WAR NAME:

MANEK (MENDEL) SCHONWETTER
PLACE OF BIRTH:
DATE OF BIRTH:
LOCATION(s) BEFORE THE WAR:
LOCATION(s) DURING THE WAR:

BRZOSTEK, TARGOWA ST. GHETTO; JAWORZE D. FOREST; ON THE RUN; HIDING IN FOREST OUTSIDE OF VILLAGE; HIDING IN RIBBA'S FARM, HIDING IN "GRAVE" IN STABLE; HIDING IN PIGSTY; VILLAGE OF JAWORZE 
STATUS:
RELATED PERSON(S):
BRIEF BIOGRAPHY BY ANN S. ARNOLD, DAUGHTER 

 

Mark (Manek) Schonwetter was born in Brzostek, Poland to farm owners, Israel and Sala Schonwetter.  When Germany invaded Poland on September 1, 1939, Mark was a 5 ½ year old boy living happily and comfortably with his younger sister, Zosia on the farm his parents owned.  Until one day when the Gestapo came into their town and forced them to find someplace else to live.  Israel, being the head of the Jewish community was regularly taken to the police station and questioned about the Jews and community.  One night in the spring of 1942, Israel did not return home.  That night changed their lives forever.  Knowing that the Gestapo would be looking for them next, Sala, Mark and his younger sister, Zosia escaped their hometown and walked 15 miles in the middle of the night to a ghetto where they thought they would be safer.  After spending three months in the Dembica Ghetto, they escaped with the help from a Polish friend, Antonio Pilat.  For the next three years, Sala, Mark and Zosia survived the Holocaust hiding in the attics, barns, or in the ground below a pigsty of kind Polish people during the winters and in a forest during the warm weather months. During the fall of 1944, they were no longer safe to hide in the forest because the war was actively in that part of the country, and it was too dangerous with the artillery and fighting.  They ended up joining other Polish people that were escaping the front lines and took on false identities to live as refugees for about five months until they were liberated by the Russian Army in February 1945.   

After the war, Mark, along with his mother, Sala, and sister, Zosia, stayed in Poland and lived under the Communist Regime until 1957 at which time they had an opportunity to leave and emigrate to Israel. Making a living in Israel was difficult, so after four years Mark reached out to his family in America and was sponsored to come to the United States.  Not knowing a word of English and having only $5.00 in his pocket, he boarded a ship and made his way across the ocean to start a new life for himself.  With the help of family, he obtained work at a jewelry factory sweeping floors.  Working hard he went to school to learn English and started to learn the trade of the company.  Within five years he rose to become the factory manager and in 1971, Mark had the opportunity to purchase a wedding ring manufacturing company of his own.  Over the next 40 years Mark grew that manufacturing company,  Lieberfarb, Inc. into a successful nationally branded wedding ring and bridal brand.  

 

Now in retirement, Mark has dedicated his time to speaking with students and adults about his life's journey. Mark has always lived by the saying "Live every day with love not hatred and you will accomplish so much more in life."  When you meet Mark, even though he is small in stature, his huge smile and love for life shines through.  Married to his beautiful wife, Luba, for over 55 years (as of 2022) and having two daughters, Ann and Isabella, he can say he has lived the American Dream.
 

SURVIVOR INTERVIEW:

HISTORICAL NOTES:

BROZSTEK

WW11

Before the outbreak of World War II, Brzostek had about 500 Jewish residents who made up 30% of the entire population. The first months of occupation were relatively peaceful, but it changed in 1941 when the Wehrmacht was replaced with the SS. From then on, the Nazis started persecutions of Jews, forced them to work, confiscated their property, shut down their shops and took valuable things that belonged to them. All the Jews were gathered in a ghetto formed in Brzostek. In 1941, on the order given by the Nazi authorities, the Jews living in the Brzostek ghetto installed flowerbeds in the market square and leveled the ground of the square. In the first weeks of the war many Jews escaped to USSR and they managed to survive the war.  About 80 Jews of Brzostek survived World War Two. Others were murdered and massacred in different circumstances. 

Massacres:

One of the murder sites was the Jewish cemetery in Brzostek. 

Jews were also killed in a camp in Pustkowie and the village of Szebnie where youths were annihilated. 

There are graves of Jews in the woods in Jaworze where 180 people were shot to death by the Nazis on August 12, 1942.

retrieved @ geni.com (2023)

Sources and Credits:

CREDITS:

 Together: A Journey of Survival  with permission of  Ann S. Arnold. Together: A Journey of Survival , Available on Amazon. com. 

The SSBJCC Holocaust Memorial and Education Center gratefully acknowledges the donation of Together: A Journey of Survival by Ann S. Arnold,  daughter of Mark Schonwetter, as well as donation of digital historic and family photographs therein.
RELATED MEDIA