 Holocaust
Memorial Education Center
Shimon and Sara Birnbaum Jewish Community Center

Descendant Profile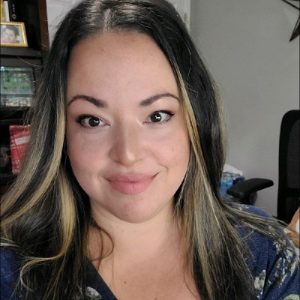 DESCENDANT BRIEF BIOGRAPHY BY NANCY GORRELL

Aly Beth was born in November 1983 in Teaneck, New Jersey. The oldest grandchild of six, she became interested in her grandfather's life and background at an early age. She was the one Anton finally began talking to about his Holocaust experiences. These rare moments, treasured by Aly, inspired her to begin gathering data and writing a possible memoir for the family. Aly was the family member who provided much of the information, including the interview, for Anton's registry. Aly graduated from Fairleigh Dickinson University in Madison, New Jersey and has pursued a career in human resources. She exemplifies what became an early research finding of the SSBJCC Survivor Registry–grandparents breaking their silence in their later years and sharing their Holocaust experiences with their grandchildren.

DESCENDANT SUBMISSION(s):

Sources and Credits:

Credits:

Aly Beth Lefkowitz, "Poppy's Eulogy," Jewish Link of New Jersey, February 10, 2017 donated by Aly Lefkowtiz; Digital and historic family photographs donated by Aly Lefkowitz.
RELATED MEDIA