 Holocaust
Memorial Education Center
Shimon and Sara Birnbaum Jewish Community Center

Descendant Profile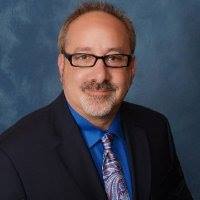 DESCENDANT:
RELATED SURVIVOR(S):
DESCENDANT BRIEF BIOGRAPHY BY BRIAN CIGE

Brian M. Cige, Law Offices of Brian M. Cige in Somerville, New Jersey, concentrates his practice in labor and employment law on behalf of individuals, and civil litigation. Mr. Cige received his B.A., cum laude, from Montclair State University, studied international law at Tel Aviv University in Israel and earned his J.D. from Temple University School of Law where he was President of the Barristers' Society and received the Victor S. Jaczun Memorial Foundation Award for Excellence in Trial Advocacy.

He is a past President of the Somerset County Bar Association and Somerset County Bar Foundation, a founding member of the General Practice Section of the New Jersey State Bar Association and currently Co-chairs the Disability Discrimination Committee of the Associations' Labor and Employment Law Section. Mr. Cige is a past Chair of the District XIII Fee Arbitration Committee, Past Vice Chair of the District XIII Ethics Committee, and has served as a R. 1:40 statewide Mediator and Superior Court designated Arbitrator. He frequently lectures before professional organizations.

 

Editor's Note:

In the process of registering his father's, Fred Cige's survival story, Brian acquired his 2004 Ellis Island Oral History Interview which sheds further light on the Cige family story. Refer to Fred Cige's Registry to read the entire Ellis Island Interview Transcript.

DESCENDANT SUBMISSION(s):

Sources and Credits:

Credits:

Biography by Brian Cige; SSBJCC Survivor Registry Interview, May 3, 2017; Digital and historic family photographs donated by Brian Cige.
RELATED MEDIA