 Holocaust
Memorial Education Center
Shimon and Sara Birnbaum Jewish Community Center

Descendant Profile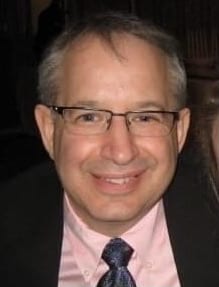 DESCENDANT:
RELATED SURVIVOR(S):
DESCENDANT BRIEF BIOGRAPHY BY DAVID JOACHIM FORTHCOMING

David Joachim, son of Holocaust survivors Werner and Charlotte Joachimsthal was born in Bayshore, New York. He was raised in a loving home along with his older sister Joan where they were surrounded by love and an abiding appreciation for what they had. 

David was educated at State University of New York at Oswego. He started his career as a financial analyst at Israel Discount Bank.  Then he decided to leave the banking world and he started began working at Panasonic at National Accounts as a Sales Manager. Years later David joined Olivetti and then Royal Consumer Information Products in Marketing.  Today (2021) he serves as the Vice President of Marketing at Royal, a national brand selling products to all leading retailers.  David has been married to my Gisele for 34 years and they have known each other for 58 years. They have two wonderful children Jordan and Alexa. Jordan is married to Monica, both attorneys in New York City and Alexa is a Customer Experience Manager at a leading retail brand.

Gisele, whose father, Michel Jeifa is also a Holocaust survivor has dedicated her professional career in Higher Education and presently (2021) works at the Law School Admissions Council.  David and Gisele both love travel and have traced their survivor parents' steps in Europe. As descendants, they both have been honored to educate students about their parents as Holocaust survivors to synagogues, Hebrew schools, universities and local forums.

DESCENDANT SUBMISSION(s):

Sources and Credits:

Credits:

Eulogy donated by David Joachim; Digital historic and family photographs donated by David Joachim.
RELATED MEDIA