 Holocaust
Memorial Education Center
Shimon and Sara Birnbaum Jewish Community Center

Descendant Profile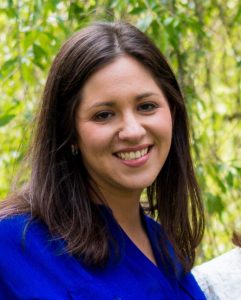 DESCENDANT:

ELYSE WALLACH WOLFF -3GNJ Co-Founder
DESCENDANT brief BIOGRAPHY BY ELYSE WOLFF

Elyse Wallach Wolff is a long time New Jersey resident.  She grew up in Paramus (Bergen County) and currently resides in Martinsville with her husband, Keith, and her two daughters, Dara and Hailey.  The Wolff family are active members of the JCC and ECC — Dara was one of the first infants to attend the ECC and Hailey attended through Kindergarten.  Elyse graduated from the University of Maryland with her Bachelors of Science and from Rutgers School of Law with her JD.  Elyse is currently an Assistant General Counsel at Catalent Pharma Solutions, LLC, a pharmaceutical contract development and manufacturing organization, based in Somerset, NJ. 

As the granddaughter of Holocaust survivors, Elyse believes that it is critical to ensure that we Never Forget, which is why she sought appointment to the New Jersey State Commission on Holocaust Education.  She was appointed as a Commissioner in March of 2017 and continues to serve in that role helping to ensure that the NJ state mandate of Holocaust education is met.

Elyse also co-founded 3GNJ with two other local 3Gs. 3GNJ is a group of NJ-based grandchildren of Holocaust survivors who meet in-person and virtually to discuss life as 3Gs and their shared-histories, to hear from survivors, to network, socialize and host other events.  Elyse is passionate about Holocaust education and ensuring that the victims and survivors are not forgotten, and that their stories of bravery continue to be told long after they are gone. 3GNJ has teamed up with 3GNY, a well-established group of NY-based grandchildren of survivors, and offered 3GNY's We Educate (WEDU) training in May 2019 in NJ for the first time. 

Elyse was one of the WEDU attendees, and during this training she learned how to share her grandmother's story of surviving the Holocaust in an impactful way to students.  Elyse and the other members of 3GNJ hope to help fill the void that is being left by survivors who have passed or who are no longer able to share their stories.  Elyse speaks frequently to schools, synagogues and community groups about her grandmother's story. 

In 2021 Elyse became a member of the 3GNY Board when the two organizations formed a regional partnership including 3GPA.

 

If you are looking for a speaker, you can contact her at elysew121@gmail.com.

DESCENDANT SUBMISSION(s):

Sources and Credits:

Credits:

Biography by Elyse Wallach Wolff; Elyse Wallach Wolff, "Remembrance of Yolan Lichtman" and family; Digital historic and family photographs donated by Aggi Wallach.
RELATED MEDIA