 Holocaust
Memorial Education Center
Shimon and Sara Birnbaum Jewish Community Center

Descendant Profile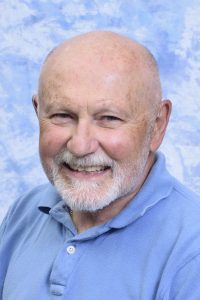 DESCENDANT BRIEF BIOGRAPHY By peter hercky

Peter Hercky was born in Zilina, Czechoslovakia after WWII. While his older brother, Noach, was sent to Israel ahead of the family, Peter and his parents followed two years later.  In 1956 the family came to live in the Weequahic section of Newark, a neighborhood made famous in Philip Roth's many novels.  Noach stayed behind to serve in the IDF where he fought in the Sinai Campaign and joined the family in 1959.  Peter attended Rutgers University in Newark and went on to earn an MBA degree from Fairleigh Dickinson University. In 1983, Peter married Debbie (nee Bloom) and moved to Bridgewater where the couple raised their three children.  Sari is Head of Operations at a New York hedge fund and is the mother of two.  Rachel has three children and lives in Yavne, Israel.  Noah is a therapist in Philadelphia. 

Peter is an active member of Temple Sholom in Bridgewater, New Jersey where he taught  for decades a popular elective in the Hebrew High, "What is Newish?" about Israeli current events. He is also an active member of the SSBJCC where he can be found either exercising daily or leading his adult education seminar "What is Newish?" on global current Jewish events.

DESCENDANT SUBMISSION(s):

Sources and Credits:

Credits:

SSBJCC Survivor Registry Interview with Peter Hercky, June 27, 2017; Interviewer: Nancy Gorrell; digital historic family photographs donated by Peter Hercky.
RELATED MEDIA