 Holocaust
Memorial Education Center
Shimon and Sara Birnbaum Jewish Community Center

Survivor Profile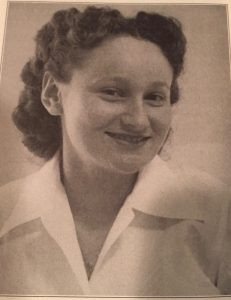 PRE-WAR NAME:
PLACE OF BIRTH:
DATE OF BIRTH:
LOCATION(s) BEFORE THE WAR:
LOCATION(s) DURING THE WAR:

SATORALJAUJHELY GHETTO; BERGEN BELSEN, GERMANY; PLASZOW, POLAND; AUSCHWITZ, POLAND; GRUNBERG, GERMANY, DEATH MARCH
STATUS:
RELATED PERSON(S):
extended BIOGRAPHY adapted by nancy gorrell from margit's MEMOIR, MARGIT

Margit's Mission

"I believe that I have a purpose: to bear witness, and to bear others, particularly the young, a knowledge of the depths of evil I have seen so that they will know this evil exits, and that we can prevent it only when we do not turn our heads away from it. This is my commitment, and this is my continuing journey." 

            From Margit: A Teenager's Journey Through the Holocaust and Beyond   (Chapter 13: Lest we Forget)

 

As Margit tells it in her memoir, "On April 16, 1944, my world went up in flames and the free world remained deathly silent." Margit was born to a Jewish Orthodox family on June 12, 1929, on the very same day as Anne Frank. Sixteen years later she was liberated from Bergen-Belsen, one of the "most infamous of all Nazi concentration camps." Anne Frank, with whom Margit feels an inextricable bond, was not so lucky. She perished in Belsen. Margit grew from infancy to teen years in Tolcsva, a small village "shtetl" of 2000 people (1/10th Jews) in northeastern Hungary. Her father, Joseph Buchhalter, ran a general store providing mostly food supplies and his family was in the lumber business. Margit remembers her childhood as "happy and secure." As an only child, her "parents doted upon her." Her mother, Theresa Granat Buchhalter, was always in the kitchen cooking.  She remembers the additional loving attention of her maternal grandmother calling to her daily, "come Muncika" and leading her to feed the chickens and animals on their farm. Tolcsva, a charming, prosperous, agricultural area was known for its vineyards, spa and visitors. Margit's parents were deeply religious, and Margit recalls going to synagogue weekly on shabbat and observing all the rituals and holidays. Tolcsva had a synagogue and a cheder. Margit attended a Jewish day school. She loved school and her Jewish friends and excelled in math. Education was limited in Tolcsva, so in 1941 when she was 11, her father sent her to a secular school in Budapest where the opportunities were greater. She lived with her uncle Danesh in a "beautiful house" for one year. Then, because of increased danger in Budapest, her father brought her back to Tolcsva that had changed by the rising anti-Semitism codified into law.

 

Margit "knew little of what was going on in the rest of Europe." Her parents sheltered her and didn't discuss it with her. But as she entered her teenage years, she knew "the privileged life of childhood had been torn away from me." Because of prohibitions on Jewish businesses, her father's store was unable to sell its products and their income dropped dramatically. They all had to wear the yellow stars of David. Her father would not believe rumors he heard about people "taken" and "resettled." In the summer of 1943, Margit's father and his two brothers received written orders to report to do forced labor by the Hungarian gendarmerie, prior to German occupation. Margit remembers visiting her father in the camp. "Nothing can satisfactorily explain the silence within our country…Looking back, I am perplexed at our ignorance of what was to come."

 

Margit's father came home from forced labor in autumn of 1943. In early April, the family had Passover. It was the final period of "normalcy" of Margit's early years; they were together for the last time as a family. Margit was 14 at the time. On April 16, 1944, still in the midst of Passover, the gendarmes knocked on the door, and they were taken to the schoolyard. Margit would learn later, they were in Zone 1 (the first to be taken to Auschwitz). They were stripped of all valuables, and told to "follow orders." From there they went to Satoraljaujhely, which served as the ghetto. They walked nonstop for a day and a half. The ghetto was closed off to the world and food was severely rationed; Margit was perpetually hungry. Margit recalls many believed that their "ghettoization" was "precautionary" because of military operations. After a month, they boarded a train bound for what they thought was a labor camp. "We were certain no harm would come to us." Margit walked to the train with her parents, grandmother, aunts, uncles and cousins. That was their last walk together on Hungarian soil. Then she saw her first German soldier with police dogs, whips and truncheons. From Margit's region of Zemplen Megye, 15,000 Jews were deported, and only 250 survived. From her own family, 68 were deported and only two survived.

 

Never in our wildest dreams did we think we were going into a camp to be slaughtered. Never! I cannot forgive the free world for not allowing the Hungarian Jews to know what was going on

(Chapter 5: "Auschwitz"

 

Margit describes in gruesome detail the horrors of the cattle car transport to Auschwitz, the her arrival into "hell," the image of Dr. Mengele "playing God" at the selection lines, pointing to right or left, determining who would live or die, and suddenly, how her mother's hand was torn from hers. Later she would realize that all of her family was taken to the gas chambers. "The separation was so abrupt…we never said goodbye." Margit describes herself as being "numb." She lost all sense of time and free will.

 

She didn't remain in Birkenau more than six weeks when she was sent to Cracow for forced labor with other girls. Once in Cracow, she rode in an open trunk with others to a labor camp called Plaszow. She describes her complete dehumanization in Plaszow. During the day there was forced labor in a stone quarry. Margi could see back in camp the machine- gunning of political prisoners in street clothes. When the girls returned to camp, they were forced to clean up the "bloodbath." Margit describes the "hunting game" used to "terrify us in Cracow." We were lined up every morning while the SS guards shot every tenth inmate.

 

Margit recalls, "I was only 15, I had seen people tortured, arbitrarily shot. And it had changed me. I learned that one could exit amid fear, hunger and abuse. I learned to eat worms. I had grown calluses on my young hands. I was much thinner. It no longer mattered how I lived; it only mattered that I lived. My last remnant of sheltered youth evaporated in Plaszow…The train took us back to Auschwitz. I was only four months older than the girl who had been driven into the ghetto with her family, but I was like an automaton."

(Chapter 6: A Closer Look at Hell.

 

In early winter 1944-45, a few months after her second stay in Auschwitz, Margit became part of a group of girls sent to Grunberg, a forced labor camp to work on armaments for the Nazi war effort. In the ammunition factory, the food and conditions were better because the Nazis wanted the labor for the war effort. As the Russians advanced, Margit, her aunt and sister-in-law who were still with her, were marched in the dead of winter toward Bergen-Belsen. They had no food, boots or winter clothes. From the death march which reduced Margit and the others to "a primal" state, they entered Bergen-Belsen. "No words can convey accurately the horrors of that place" (refer to Chapter 7: From Hell to Recovery). Hundreds died daily. "All that mattered to us was survival—survival for the sake of showing the world what the Nazis had done when all the world remained silent and indifferent."

 

I can never know for certain whether the ever-open eye of God was upon me when the day of liberation came, but I continue to believe in God's covenant with me and my people, even though my fate was sorely tested in the Holocaust. (Chapter 13: Lest we Forget in Related Textual Materials)

 

Sunday, April 15, 1945 at 3:00 pm liberation came from the 11th Armor Division of the British Army. "Frei! Free!" After liberation, Margit was wounded by an explosion caused by a fire that left her with four shrapnel wounds. She was taken by the Red Cross to an Army hospital, burning with fever, sick with pleurisy, pneumonia and suffering from the wounds she calls "Hitler's footsteps on my body." Shortly thereafter, she went to Sweden along with thousands of other survivors for recovery. At the hospital in Carlstad, she was cared for with loving-kindness and she felt for the first time in years "comfort" and "a tide of affection and caring now swept over me. It restored my sanity."

 

It was unthinkable to Margit that she would ever return to Hungary. So she was virtually alone in the world at age 16. She stayed in Sweden for six months of recovery and then she received a telegram from her aunts and uncles in New York. Her uncle George, living in Brooklyn, spotted her name on a list advertised by HIAS in Hungarian-American newspaper. He informed her aunt, her father's sister Minnie Buchhalter Boehm. Margit's many relatives in the United States quickly provided the affidavit necessary for her emigration.

 

Margit travelled to New York City in the summer of 1946 on the Swedish ship, Drotling Holm. She was met on board by her family who made arrangements to greet her. Her welcoming by her extended family, the Weisses and Aunt Minnie, who she would live with in the Bronx, was overwhelming. Margit observes in her memoir, "that Hitler had not completely succeeded" (refer to Chapter 8: New Life in America). In 1948, just as Margit's life was beginning to bloom, she became ill with lung problems, which led to surgery, a diagnosis of tuberculosis and eventual hospitalization at Montefiore Hospital in the Bronx. She was transferred to a Sanitarium in Bedford Hills and began a long period of recovery. In the fall of 1950, Margit met her future husband, Harvey Feldman, while at Montefiore Hospital. "There was an instant chemistry between us." In April of 1953, Harvey began working as an X-Ray and medical technician at Bound Brook Hospital in Bound Brook, New Jersey. While at the hospital, Margit met Dr. Max Borow who hired Margit "right on the spot."

 

Margit and Harvey were married on December 13, 1953. They began a new phase of life when they moved to Bound Brook, New Jersey. The entire Borow family embraced the newlyweds, and they became members of the Borow family and the community. On February 2, 1957, Dr. Borow delivered Tina Feldman, their first child, named after Margit's mother, Teresa Buchhalter. Their son, Joseph, is named after Margit's father, Joseph Buchalter. The Feldman's have three grandchildren: Caryn Horowitz, daughter of Tina, and Joshua and Zach Feldman, sons of Joseph. They are founding members of Temple Sholom in Bridgewater, New Jersey.

 

MARGIT'S PLEDGE AND WOMAN OF VALOR SCULPTURE

I pledge my life to further educating others about the consequences of inhumanity and to keep alive the memory of those who perished.

(Chapter 13) " Lest We Forget" 

Margit began speaking out and educating students about the Holocaust in the 1970s as a result of a request from a friend's son that she speak to his High School class. She made an audiotape and years later a film about her experience in Bound Brook High School that launched her as an advocate for Holocaust Education in the State of New Jersey. In 1984 Margit was appointed by Governor Keane to the Council for Holocaust Education. She is a founding member of the New Jersey Commission on Holocaust Education and she has been instrumental in the establishment of the state mandate to teach Holocaust education in all public schools and the development of curriculum materials for teachers. Since the 1980s, Margit has spoken to thousands of students state-wide. Margit continues to sit on the Holocaust Commission to this day (2017) and is frequent speaker at the Student Day Program at Raritan Valley Community College.

 

Margit was also instrumental in the founding of the RVCC Holocaust and Genocide Studies Institute and was honored in 1995 with a cloisonne Woman of Valor sculpture designed by Marian Slepian. The sculpture depicts Margit Feldman's survival as a passage from the narrow chasm of evil and destruction, represented at the bottom of the sculpture, to the broad rainbow at the top, signifying rebirth, compassion, and the shekhinah (God's presence)—a journey of a true woman of valor, ayshes chayil.

 

Margit's Passing April 14, 2020

Margit passed suddenly on April 14, 2020 to the shock and grief of the entire community. She was buried in Temple Sholom's cemetary in a private ceremony with her family present due to quarantine. Her beloved husband Harvey, passed a few weeks later to the virus. Her memory and legacy lives on as her story will be told for generations in this Center, by the Holocaust Commision of the State of New Jersey that she founded, by the Institute of Holocaust Studies at Raritan Valley College that she also founded and at the United States Holocaust Museum where her story is of record among the millions. L'dor v'dor. May her memory be a blessing and may her teachings teach us all. She is by far a woman of valor, an ayshes chayil. We teach in her memory.

 

Margit's Obituary  by Tina Feldman, Daughter

Margit Feldman, beloved wife, mother, and grandmother passed away on April 14, 2020. A Holocaust survivor and lifelong educator of Holocaust and genocide studies, Margit lived by her philosophy that you should do your very best for others and the community to make the world a better place. Margit was born on June 12, 1929, and raised in Tolcsva, Hungary by parents Theresa and Joseph Buchhalter. In 1944, her family and many others were imprisoned and deported to the Auschwitz concentration camp, where her parents were killed. She endured Auschwitz, Krakw, a return to Auschwitz, Grünberg, and Bergen-Belsen, where she was liberated by British soldiers in 1945.

While recovering in a Swedish hospital, Margit made contact with her aunt, Hermina Boehm, who was living in New York. In 1947, Margit immigrated to the United States. She went to live with her aunt and her cousins, William, Philip, Miriam, and Clara, who she met for the first time. She met her husband, Harvey Feldman, while recovering from tuberculosis in a New York hospital. Margit and Harvey married in 1953 and celebrated their 66th anniversary this past December. Margit and Harvey built a new life together in New Jersey. She cherished her children, daughter Tina and son Joseph, who were each named after her parents. Margit built a strong network of devoted friends who she considered her family, and she had a gift for connecting with everyone around her with her kind soul. She loved to take care of people, especially through sharing her famous cooking and baking.

Extremely committed to community service and education, Margit accepted leadership roles in many organizations including President of the Jewish Federation of Somerset & Warren Counties, Chair of local United Jewish Appeal and Israel Bonds Campaigns, Boardmember and past President of Jewish Home for the Aged, Vice President of Congregation Knesseth Israel, Bound Brook and President of its sisterhood, and active member of Temple Sholom in Bridgewater. She was a cofounder of Raritan Valley Community College Institute for Holocaust and Genecide Studies and served on the New Jersey Commission on Holocaust Education for more than 40 years up until the present time.

Margit devoted her life to telling her inspiring story and touched the hearts of thousands of students, educators, and members of the community. Her goal was to inspire people to stand up for one another and fight against all forms of prejudice and hate. In 1994 Margit helped pass a bill in the New Jersey State Legislature that mandates a Holocaust and genocide curriculum in the public school system so that future generations will continue to hear the stories of survivors like her. Listed alphabetically are organizations that Margit supported and were deeply important to her:

Holocaust Memorial and Education Center at the Shimon and Sara Birnbaum Jewish Community Center ● Jewish Family Services of Somerset, Warren and Hunterdon Counties ● Jewish Federation of Somerset, Warren, and Hunterdon Counties ● Raritan Valley Institute for Holocaust and Genocide Studies She is survived and dearly missed by her husband Harvey, daughter Tina Feldman, son Dr. Joseph Feldman and wife Julie, grandchildren Caryn, Joshua, Zachary, and cousin William Boehm. Graveside services will be private at Temple Sholom Cemetery in Bridgewater.

 

EULOGY BY TINA FELDMAN, DAUGHTER APRIL 14, 2020

Mom represented all that is right in the human spirit: talent, pride, courage, and the ability to endure. If you can endure, you bring honor to yourself; even more, you bring honor to us all.
Mom will always be a strong, genuine influence. She has provided a world of love and memories for us. A woman of valor determined to push forward during all the extraordinary hardship and challenges she encountered during her life.

Together with Dad over their 66 years of marriage she built the life and family that she wanted for herself. Their devotion to each other was paramount above all else.

In our childhood years she took loving care of our day-to-day things while instilling and never losing sight of perseverance, optimism, and strength. My brother and I are so deeply proud to be her children. There is great comfort and warmth to be found from our favorite places in our childhood when we hold them in our heart.

Mom's cooking gave us delicious Hungarian specialities that we indulged, savored, and enjoyed, always enriching our lives with her mother's recipes steeped in tradition.

Julie being a second daughter gave her care, steady ground, patience, and daily support along with the continuation of family and Jewish traditions that Mom valued so much.

She has witnessed the maturation of Caryn, Joshua, and Zachary and their adult settling in – the taking on of life successfully. You have given her immense pleasure, pride, and a lifetime of love as a grandmother.

For her community she has inspired the highest ideals of character, conduct, leadership, and service to others. She always felt the satisfaction and security of people knowing her and our family from way back – of having roots in a place where you belong.

A woman of accomplishment as we celebrate all she has dreamed and achieved. She became a respected educator because she wanted to. Because she had to! Always expressing the hard truth for the voices no longer with us. Always speaking with determination, commitment, and facing obstacles with a positive attitude so no one will ever forget! Devoted to her cause, she offered everyone compassion and kindness, spreading a message of treatment for mankind with dignity and equal respect.

We will always love you, we will always see you, all of you, inside and out. We are filled with beautiful, perfect moments that will be treasured and remembered forever. We are all a reflection of your love.

 

Editor's Notes:

Refer to Related Textual Materials for Selected Book Chapters of Margit: A Teenager's Journey through the Holocaust and Beyond . 

Refer to son, Joseph Feldman in Voices of the Descendants.

Refer to daughter, Tina Feldman in Voices of the Descendants.

Refer to Historical Notes below for Auschwitz-Birkenau and Bergen Belsen.

SURVIVOR INTERVIEW:

 Refer to Extended Biography by Nancy Gorrell

HISTORICAL NOTES:

 Auschwitz-Birkenau and Bergen Belsen

The Auschwitz complex was divided in three major camps: Auschwitz I main camp or Stammlager; Auschwitz II, or Birkenau, established on October 8th, 1941 as a 'Vernichtungslager' (extermination camp); Auschwitz III or Monowitz, established on May 31th, 1942 as an 'Arbeitslager' or work camp; also several sub-camps. Auschwitz II included a camp for new arrivals and those to be sent on to labor elsewhere; a Gypsy camp; a family camp; a camp for holding and sorting plundered goods and a women's camp. In March 1942, a women's camp is established at Auschwitz with 6,000 inmates. In August 1942, it was moved to Birkenau. By January 1944, 27,000 women were living in Birkenau, in section B1a, in separated quarters. Auschwitz III provided slave labor for a major industrial plant run by I G Farben for producing synthetic rubber. Highest number of inmates, including sub-camps: 155,000. The estimated number of deaths: 2.1 to 2.5 million killed in gas chambers, of whom about 2 million were Jews, and Poles, Gypsies and Soviet POWS.

 

Bergen-Belsen was a Nazi concentration camp in what is today Lower Saxony in northern Germany. Originally established as a prisoner of war camp, in 1943, parts of it became a concentration camp. The camp was liberated on April 15, 1945, by the British 11th Armoured Division. The soldiers discovered approximately 60,000 prisoners inside, most of them half-starved and seriously ill, and another 13,000 corpses lying around the camp unburied. The horrors of the camp made the name "Belsen" emblematic of Nazi crimes in the post war period.

related textual material:

MARGIT: A TEENAGER'S JOURNEY THROUGH THE HOLOCAUST AND BEYOND

Sources and Credits:

Credits:

Extended Biography by Nancy Gorrell; Margit Feldman and Bernard Weinstein: A Teenager's Journey through the Holocaust and Beyond (2003, N.J. State Commission on Holocaust Education); Chapter 1: Childhood; Chapter 2: Faith and Aspirations; Chapter 4: The Ghetto; Chapter 5: Auschwitz; Chapter 6: A Closer Look at Hell; Chapter 7: From Hell to Recovery; Chapter 8, New Life in America, Chapter 13, Lest We Forget; Map of Margit's Journey; Digital historic and family photographs donated by Margit Feldman. Obituary and Eulogy provided by Tina Feldman, daughter.

 

The SSBJCC Holocaust Memorial and Education Center gratefully acknowledges permission received to reproduce photographs and selected chapters of Margit: A Teenager's Journey through the Holocaust and Beyond from the State of New Jersey Commission on Holocaust Education. The Center gratefully acknowleges Margit Feldman's donation of hardcopies of her memoir along with historic photographs, documents and personal photographs.
RELATED MEDIA