 Holocaust
Memorial Education Center
Shimon and Sara Birnbaum Jewish Community Center

Descendant Profile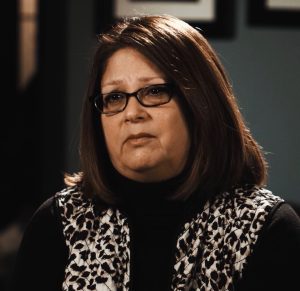 DESCENDANT:
RELATED SURVIVOR(S):
DESCENDANT BRIEF BIOGRAPHY By tina feldman

Tina Feldman is the daughter of Margit Feldman.  Her childhood memories are filled with great comfort due to her mother's devotion to her family. Tina graduated with a communications degree from the University of Hartford. She currently is employed at Talc Salon and assists her brother, Dr. Joseph Feldman in his medical practice.

Tina has always admired her mother's strength in her belief and pride as an educator. Mazel Tov and special wishes filled with health, happiness and love to her parents on their upcoming 64th Wedding Anniversary ❤ L'Chaim!

 

Editor's Note: Margit Feldman passed to Covid 19 April 14, 2020. Her beloved husband Harvey, passed a few weeks later to Covid-19. They were married 67 years.

 

Tina Feldman on her mother's passing.

Our mother will always be a strong, genuine influence and has given us beautiful, perfect memories that will be remembered and treasured forever. My brother and I are so deeply proud and honored to be her children.

How she found the strength to take another breath and push forward during all the tragic hardship and challenges she encountered is painful to
comprehend. Thankfully, as a young woman she came to the USA with a sense of hope and her faith, so eventually she was slowly able to find joy, to be able to receive joy and to spread joy.

In her community she continues to be an inspiration with the highest ideals of character, conduct, leadership and service to others. She became a respected educator because she wanted to express the hard truth for the voices no longer with us. She always spoke with determination, commitment and faced obstacles with a positive attitude so no one will ever Forget. Mom was extremely devoted to her cause and she offered everyone compassion and kindness spreading a message of treatment for mankind with dignity and equal respect.

DESCENDANT SUBMISSION(s):

related textual material:

Sources and Credits:

Credits:

Biography by Tina Feldman. Tina Feldman on her Mother's Passing, April 2020. Eulogy by Tina Feldman.

The SSBJCC Holocaust Memorial and Education Center gratefully acknowledges permission received to reproduce the Appendix B of Margit: A Teenager's Journey through the Holocaust and Beyond (2003) from the State of New Jersey Commission on Holocaust Education.
RELATED MEDIA