 Holocaust
Memorial Education Center
Shimon and Sara Birnbaum Jewish Community Center

Descendant Profile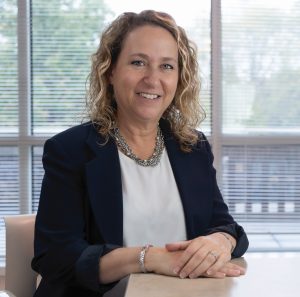 DESCENDANT:
RELATED SURVIVOR(S):
DESCENDANT BRIEF BIOGRAPHY BY gisele joachim

I am the Vice President for Law School Engagement at the Law School Admissions Council (LSAC).  Prior to joining LSAC, I was the dean of enrollment management at Seton Hall University School of Law. In this role, I was responsible for all aspects of admissions and recruitment for both JD and graduate law programs. Prior to arriving at Seton Hall in 2004, I served as the director of financial aid services for the New Jersey Higher Education Student Assistance Authority (HESAA), where I was responsible for coordinating financial aid training, assistance, and advisement for HESAA staff, schools, students, and families. During my career, I have also served in financial aid, admissions, and student services positions at various colleges. I have a BA from SUNY Oneonta and have completed graduate coursework in counseling at Marist College. I have served in a variety of volunteer positions, including serving as a member of the LSAC Board of Trustees.

Since 2016, I have been speaking to students and teachers in New Jersey schools, Catholic colleges, and synagogues telling the story of my father, Michel Jeifa's Holocaust experience as a hidden child  in Vichy France. I speak with my spouse, David Joachim, also a 2G decendant, and my survivor father.

Editor's Note:

Michel Jeifa along with his daughter, Gisele donated his historic, Holocaust artifacts to the Institute of Judeo-Christian Studies at Seton Hall, NJ. The Institute is the oldest academic institution in the world dedicated to Catholic-Jewish relations. (Refer to Related Media to view a sampling of donated Artifacts).

DESCENDANT SUBMISSION(s):

Sources and Credits:

Credits:

The SSBJCC  Holocaust Memorial & Education Center gratefully acknowledges the donation of digital and family photographs by Gisele Joachim and her father, Michel Jeifa at his survivor testimonial events.
RELATED MEDIA