 Holocaust
Memorial Education Center
Shimon and Sara Birnbaum Jewish Community Center

Descendant Profile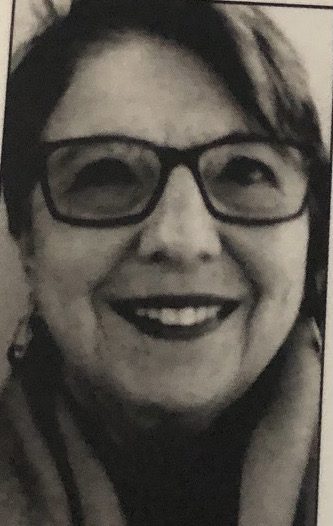 DESCENDANT BRIEF BIOGRAPHY BY JANET VIGNOLA and margaret pfaff

Janet Pfeffer Vignola was born in London, England just as the war ended. She arrived in the United States at almost three years of age with her parents who were Holocaust survivors. Eventually she obtained a Bachelor's Degree in Arts from Hunter College, 1967 and subsequently earned a Master's Degree in Education from William Paterson University where she is presently employed as an Adjunct Professor ( retired 2021). A retired middle school teacher, Janet currently lives in bucolic Mt. Arlington, New Jersey. She is the proud mother of two children and proud grandmother of five grandchildren.

____________________________________________________________________________

Margaret Pfaff was born in The Bronx, New York, the second of the three Pfeffer daughters. She holds a Bachelor's Degree in Public Administration from the State University of New York and has been a nonprofit administrator for over 20 years. She is married to Richard and is mom to two and grandmom to three. Invited by Janet to help her transform the results of research into a narrative, the task became a collaboration of love, patience, countless re-writes, and endless emails––and an unforgettable, life-altering journey of discovery. Together they are the authors of Salt of the Earth (2016) available on amazon.com.

_________________________________________________________________________

The memoir is dedicated  "in loving memory of our parents, Hans and Esther Pfeffer"

When all was lost, they did not lose themselves

And to our grandparents

Jacob and Margaret Przepiorka

Berisch and Ella Pfeffer

We miss your hugs and kisses growing u,

But you are a part of our story and

an everlasting part of all of us.

DESCENDANT SUBMISSION(s):

Sources and Credits:

Credits:

Janet Pfeffer Vignola with Margaret Pfeffer Pfaff, Salt of the Earth (2016); SSBJCC Interview (phone) with Janet Vignola July 28, 2021; digital and family photographs donated by Janet Vignola and Margaret Pfaff.  Salt of the Earth is available online at Amazon.com.

The SSBJCC Holocaust Memorial and Education Center gratefully acknowledges the donation by Janet Vignola of a hardcopy of Salt of the Earth  as well as digital photographs therein.
RELATED MEDIA