 Holocaust
Memorial Education Center
Shimon and Sara Birnbaum Jewish Community Center

Descendant Profile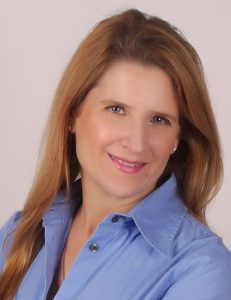 DESCENDANT:
RELATED SURVIVOR(S):
DESCENDANT BRIEF BIOGRAPHY BY ITAYA FRIEDMAN

Itaya (Taya) Friedman was born in Israel and immigrated to the US with her parents when she was in elementary school.  She appears with her mother, Tova Friedman, in schools and community centers to talk about her mother's experiences during the Holocaust, and her trips to Poland with her children. She has collaborated and appeared in several documentaries including:

 

Surviving Auschwitz: Children of the Shoah  (WGVU 2005) The Second Generation…. Ripples from the Holocaust (RVCC 2011) Conversations with The Other  (RVCC 2013) and Auschwitz Muzeum  (Les Docs du Nord, 2017).

 

These films have been used all over the world to educate children and adults on the lingering effects of genocides.

Taya works as a Strategy and Innovation Manager at Ferrero USA and resides in Bridgewater, New Jersey with her family. Taya has birthed two sets of twin boys– Aron and Noah, the oldest and Eitan and Ari, the youngest. Refer to grandchildren photographs with Tova and Maier in Related Media. Maier, Taya's father, of blessed, memory passed in early 2021.

Reference Related Textual Materials Below for Friedman 3 Generation Heritage Trip to Auschwitz

DESCENDANT SUBMISSION(s):

related textual material:

Friedman Heritage Trip to Auschwitz with Three Generations

Sources and Credits:

Credits:

Biography and Testimony by Taya Friedman.

 The Center gratefully acknowledges the donation of the 3 Generation Hertiage trip to Auschwitz document by Taya Friedman.
RELATED MEDIA