 Holocaust
Memorial Education Center
Shimon and Sara Birnbaum Jewish Community Center

Descendant Profile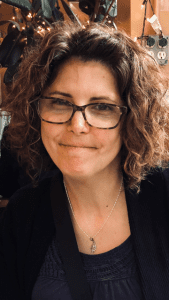 DESCENDANT:

MICHELLE EDGAR - 3GNJ Co-Founder
RELATED SURVIVOR(S):
DESCENDANT BRIEF BIOGRAPHY BY MICHELLE EDGAR

Michelle Edgar is a 3G from New Jersey and is one of the founding members of 3GNJ. Michelle is currently the Program Specialist for the Institute of Holocaust and Genocide Studies at Raritan Valley Community College. Michelle received her B.A. in education from Rowan University and her M.A. in Holocaust and Genocide Studies from Gratz College. Michelle's maternal and paternal families lived in Germany for generations; many relatives did not survive the Holocaust. Fortunately, Michelle's grandparents, the Appels, Rosenthals, and Vollweillers did survive. The impact the Holocaust had on her family has been profound and has motivated Michelle in her career and volunteer work. Michelle was trained at the SSBJCC professionally to tell her family's story to audiences through WEDU, a partnership of 3GNJ and 3GNY in the spring of 2019.  She was appointed to the 3GNY Board for 2021 when the two organizations formed a regional partnership of grandchildren of Holocaust survivors with 3GPhilly. Michelle has been married to Robert for 25 years and they have two children.

DESCENDANT SUBMISSION(s):

Sources and Credits:

Credits:

Biography by Michelle Edgar; Testimony by Michelle Edgar. Digital and historic  family photographs donated by Michelle Edgar.
RELATED MEDIA