 Holocaust
Memorial Education Center
Shimon and Sara Birnbaum Jewish Community Center

Descendant Profile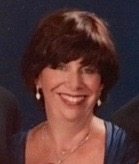 DESCENDANT:
RELATED SURVIVOR(S):
DESCENDANT BRIEF BIOGRAPHY BY susan horowitz

My name is Susan Horowitz (formerly Winkler), and I was born on 1950.  My sister Judy and I grew up in a "European/Viennese household, mostly in Queens and in Inwood.  We always knew we were different. Our parents spoke German at home, and I speak fluent German.  All of our parent's friends looked alike and spoke similarly. I didn't know until I was in my 20s that my parents had an accent. There was always a sense of sadness and concern pervading our lives.  "Be careful" was the mantra. There was anxiety and there was love but little capacity for true joy. I think I studied social work and became a psychotherapist to understand and help with loss and trauma.  I miss my parents every day. They survived so we could thrive.

Today I have a psychotherapy practice in Short Hills, NJ.  I specialize in relational issues and marital work. I also do grief work and divorce work, keeping families out of the court system. I went to CCNY for a BS in journalism and to NYU for a masters in social work.  I am a licensed clinical social worker, and I am passionate about my work. I have no retirement plans but I do live a wonderful life of work and play. I have a puppy and six grandchildren.

DESCENDANT SUBMISSION(s):

Sources and Credits:

Credits:
Remembrance of My Parents donated by Susan Horowitz;  Digital and historic family photographs donated by Susan Horowitz.
RELATED MEDIA